To Crochet Or Knit
I really love to Crochet & I really love Knitting. This is where my dilemma is. Should I pick up my Crochet WIP (work in progress) or my Knit WIP.

One of my favorite websites is an online community of Knitters & Crocheters (is that even a word?).

It allows you to list all of your projects, along with images, and favorite crochet and knit patterns.
It's a wonderful resource and extremely addictive to fiber addicts like me.

This online community is called Ravelry.

I have a HUGE stash (a collection of yarns). I have banned myself from stepping into a yarn stores because of this.
Although this doesn't stop me from trading - since I'm not spending and technically still have the same amount of yarn.
Types of Yarns
Wool
Acrylic
Cotton
Blends - this even includes yarns made from Soybean.
My Preference
Blends
Acrylic
Cotton
Wool
Crochet WIPs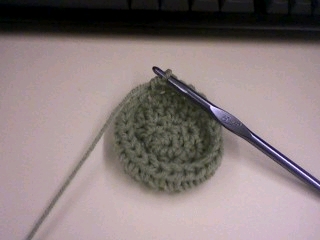 Knit WIPs